The project
As one of Brosnan Construction's preferred specialist partners, we've worked on a number of jobs with them throughout the years and we were an integral part of this luxury lodge project. Through innovative thinking with their estimations team, we helped Brosnan gain a competitive edge to secure the contract for this extremely complex project.
Over a year long period, we carried out:
Below ground torch-on tanking work
Precast concrete grouting
Panel sealant work
Approx. 1000m2 of Viking Enviroclad membrane roofing works
Work on associated ancillary buildings
All through and around challenging weather conditions such as gale force winds, snow and hail, to still deliver to a high standard.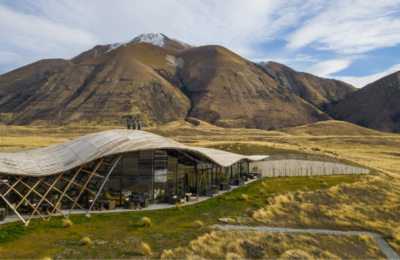 The result
True to the luxurious nature of this building, we won the Viking Roofspecs 2017–2018 Best Residential Project for our work on it. The expertise and experience we have in pricing, project management and onsite application meant we were able to overcome specific detailing challenges while keeping to the project programme. Using the best products and specialised application, we delivered a functional, aesthetically pleasing end result.
"WPC understand the process. You know that from a quality perspective, you're going to get the right outcome. You can rely on them."
We continue to be trusted by Brosnan Construction to deliver on many other projects.
Craig Brosnan
Business Development & Innovation Manager and Director at Brosnan Construction
When we were bidding for the job, I spoke to WPC about how we could simplify the roof or offer some more cost effective solutions and how we could make everything work. They were really good with this and it was great that they have the backing of Viking Roofspecs. WPC really know their stuff.
Whether you need our services in isolation or together for project efficiency, we can help.
Get in touch