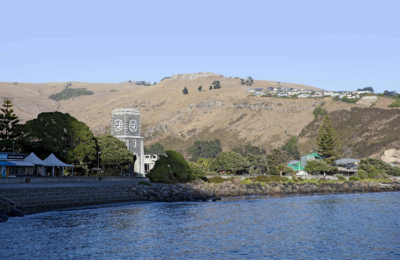 The project
We partner with Cook Brothers on various civil jobs around Canterbury. We often complete our full range of services for these projects, including tanking, grout, sealant, coatings, concrete repairs and membrane roofing.
Dating back to the 1930s, the historical Scarborough clock tower on Sumner beach in Christchurch suffered earthquake damage. The iconic landmark needed strengthening and restorative repairs. It was a difficult application with product requirements, site requirements and restrictions, plus protecting a heritage structure using modern products and systems.
We first treated the concrete of the historical structure before the repairs were carried out by Cook Brothers. We then applied a protective coating once the concrete repairs were completed. This was all done while we worked safely within an old structure, taking care to protect it and working within the product requirements.
The project involved the application of Sika Ferrogard Corrosion Inhibitor and Sika Sikagard 706 Thixo Silane Concrete Impregnation Treatment.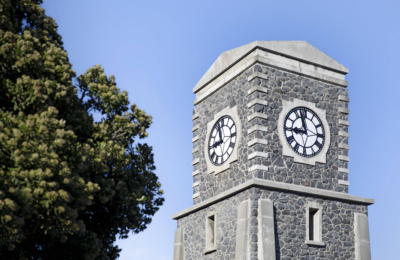 The results
We delivered a consistent finish to the stone and concrete, which is able to withstand the tough, coastal conditions of the area. As a trusted partner, we continue to work with Cook Brothers, delivering on many of their projects, including their work on the New Brighton clock tower as well.
Tom Kitson
Site Manager at Cook Brothers
WPC were great to work with on our recently completed heritage restoration of Clock Towers in Sumner. Their team arrived on time and were compliant with our site protocols including Health & Safety requirements. As a heritage project, attention to detail was essential, the WPC team got in and got the job done and worked well with our Cook Brothers team to overcome any challenges that arose.