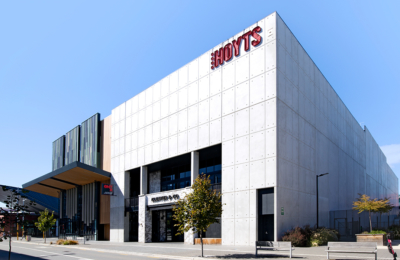 The project
EntX is entertainment central in Christchurch's CBD. It is home to a flagship, state of the art HOYTS cinema complex upstairs and a ground floor dining precinct. We were trusted by the developer, Calder Stewart to carry out structural grout and fire rated sealant. We have a good, long-standing relationship with Calder Stewart, working on a number of their projects since our business's inception.
One of the biggest challenges of this project (for all contractors) was site access as it was a tight site with 100% coverage. It was also located in the very centre of the CBD.
Our robust forward planning and expertise ensured we could complete our scope without disruption to the main contractor and within the programmed time. All whilst providing onsite quality assurance checks and full quality assurance for the build to the main contractor and the project engineer.
Calder Stewart required WPC to carry out all structural grouting to precast panels and baseplates using Sikagrout 212 and sealing precast panels using Sikaflex AT Façade and Sikaflex fire 400 fire rated sealant to the entire complex (over 4.4km total)!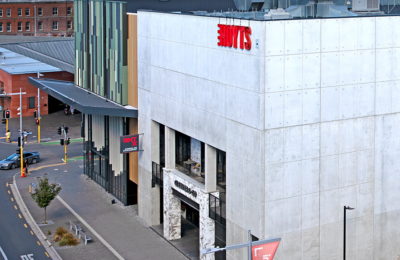 The results
We completed this project to the expected high standard so as to continue our excellent working relationship with Calder Stewart. They trust us to get the job done right and we continue to partner with them daily, on the majority of their projects across this region on a regular basis.
We can help shape the cityscapes of New Zealand through construction partnership.
Get in touch